Brian will take on the 100-mile cycling challenge for the third time on Sunday 28 May
Brian Hygate, 85, the oldest rider in this year's 2023 Ford RideLondon-Essex event, will cycle the 100-mile route with his daughter who has battled breast cancer three times.
This will be Brian's third 100-mile RideLondon-Essex event and the first with his daughter, Judith Kippax, following a road accident in 2012 which left him with extensive injuries including a broken hip and pelvis, cracked skull and crushed vertebrae.
Brian, who is from Gosport in Hampshire, has been an avid cyclist ever since becoming a cycling club member in 1950. Not even overseas military service on the HMS Caledonia could separate Brian from his treasured bicycle, which he took with him on tours that included Singapore, the Philippines, and Japan.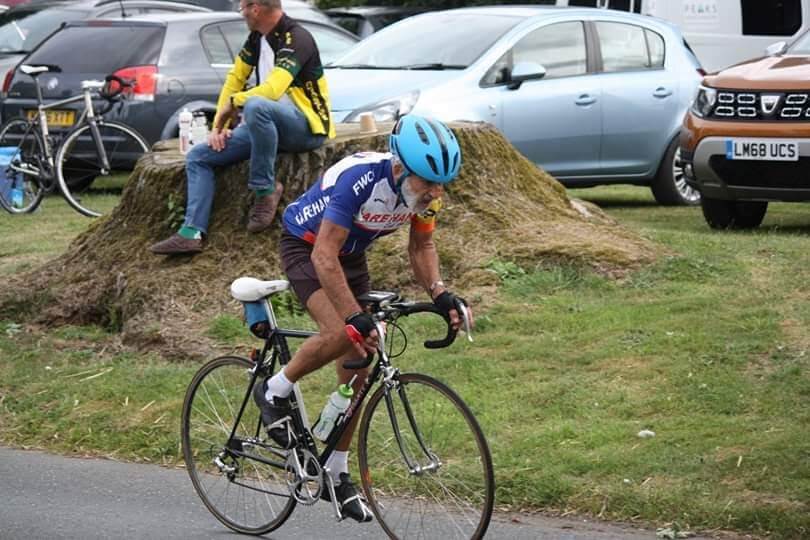 Brian on the road
At Sunday's Ford RideLondon-Essex 100, the trio, which includes Judith's husband Paul, are fundraising for Breast Cancer Now, a charity close to their hearts following Judith's fight against breast cancer. Judith has overcome breast cancer three times, most recently in the summer of 2021, and continues to use the support of Breast Cancer Now.
An experienced runner who has finished eight London Marathons, Judith last completed the London Marathon in October 2021 whilst undergoing chemotherapy for breast cancer but was inspired by her father and husband to take up the two-wheel challenge for her first cycling event at Ford RideLondon-Essex 100.
She said: "For the last 15 plus years I have immersed myself in running. In those years I have run many marathons and ultras and had my second and third breast cancer diagnosis... When my husband, Paul announced he was going to do the Ford RideLondon-Essex 100 I thought it would be different, more challenging, a challenge for me to step up to, not least because I have hardly ridden a bike for years and didn't own a road bike.
"Our joint fundraising page is doing well and knowing how important the work of Breast Cancer Now is, from my own experiences, makes us all very proud to be wearing their cycle jersey."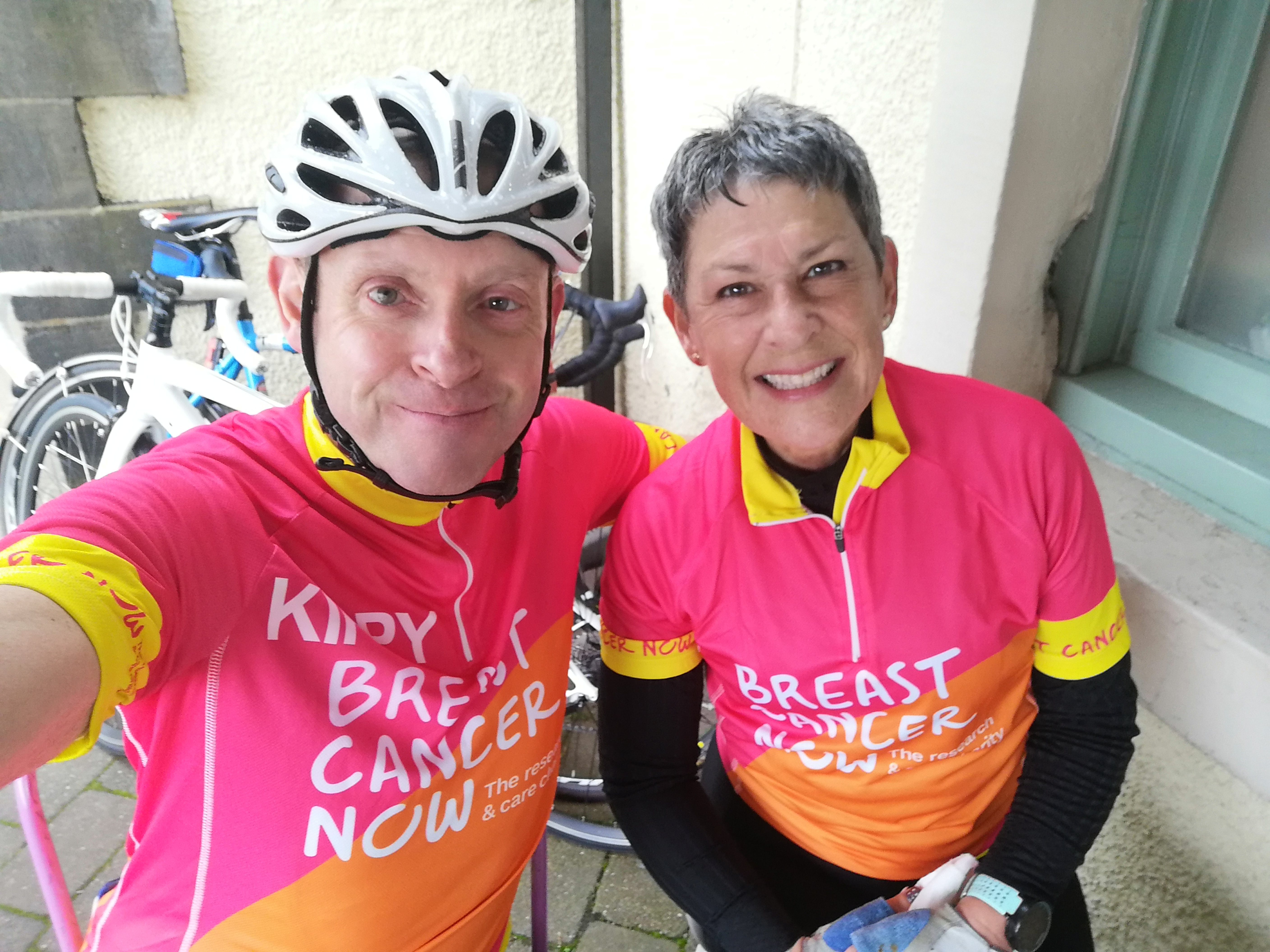 Paul and Judith