How moving more can help to manage diabetes
Taking on a physical challenge like Ford RideLondon can have huge benefits for people with diabetes. Here, Diabetes UK shares how cycling can help you to manage your diabetes – and how you can join #TeamDUK to ride for a world where diabetes can do no harm.

Exercise and diabetes
All types of physical activity can benefit people with diabetes, whether you live with type 1, type 2, or other types of diabetes. Moving more and trying something like cycling can:
help the body use insulin better by increasing insulin sensitivity
help you look after your blood pressure, since high blood pressure means you're more at risk of diabetes complications
help to improve cholesterol (blood fats) to better protect against problems like heart disease
help you lose weight if you need to, and keep the weight off after you've lost it
give you energy and help you sleep
help your joints and flexibility
help your mind as well as your body, as exercise releases endorphins – which you could think of as happy hormones – and being active is proven to reduce stress levels and improve mood
Help people with type 2 diabetes improve their HbA1c – in some cases, this enables people with the condition go into remission


Why cycling?
There isn't one type of activity that's best for everyone with diabetes – it's about finding what works for you. This can depend on lots of things, like what you enjoy, where you are and how much time you have. Try to think about how activity can fit into your life, not the other way around.
Cycling can make you breathe harder and raise your heart rate. This is good for your heart health because your heart must work harder to pump blood around the body. When you have diabetes, keeping your heart healthy is even more important as you're more at risk of complications, including heart disease. Cycling can also help you build strength, which can help the body to use insulin more effectively.
In general, it's best to try and do a mixture of activities. This is because different types of exercise have different benefits and use different parts of your body. It's worth thinking about how you can incorporate various types of activity into your training for Ford RideLondon, such as yoga or walking.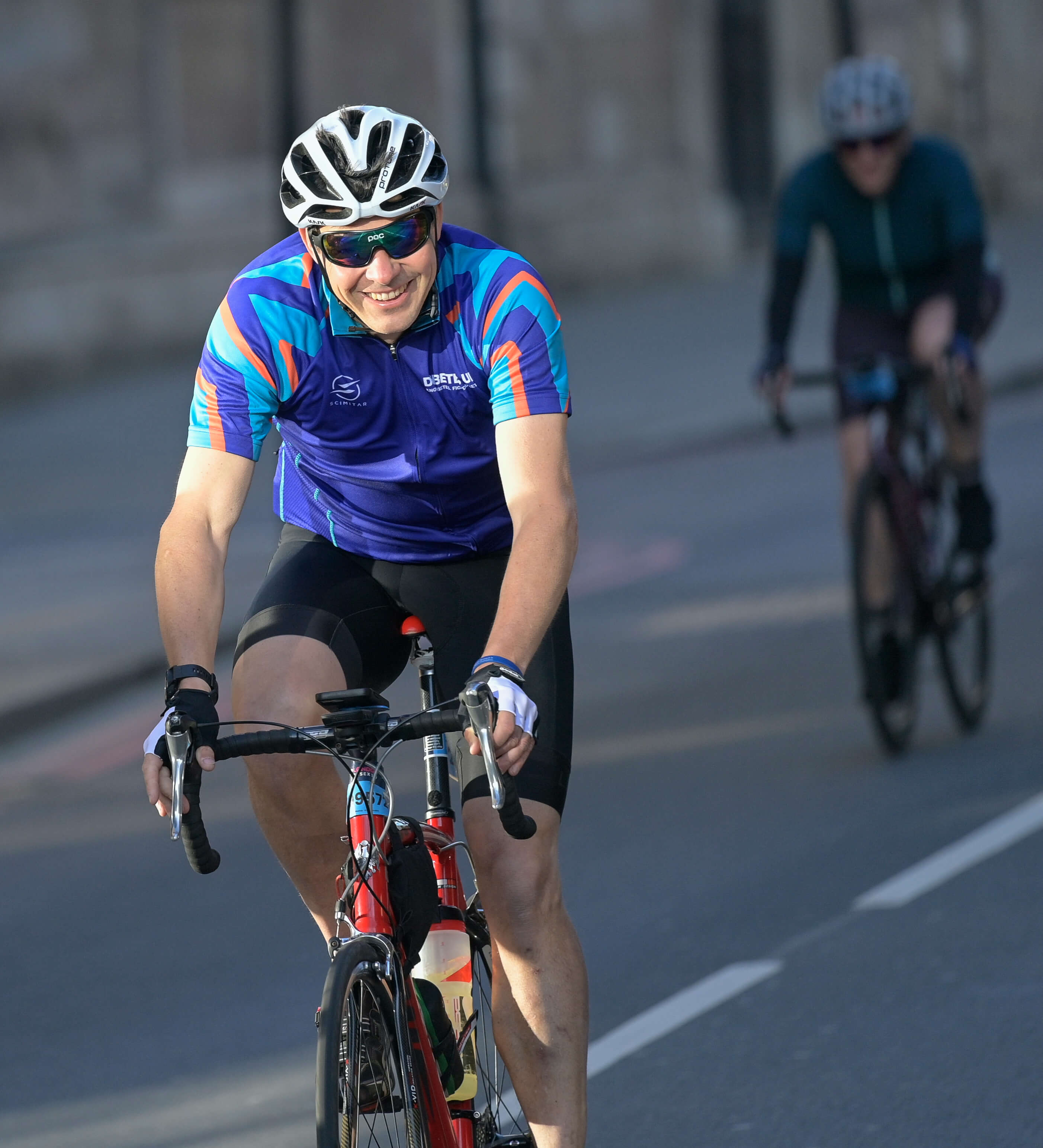 Your feelings about diabetes and exercise
Although there are many benefits to moving more, you might feel anxious about how your body will cope and how exercise can affect your diabetes. Some people think that moving more will be too tiring, or even make their condition harder to manage, and others are worried about their blood sugar levels.
There may also be days when you don't feel like doing much exercise, or when the weather gets you down and you don't feel motivated to get out on your bike. These worries and feelings are all understandable, but it's important to remember that you don't have to deal with these feelings alone. Diabetes UK is here to help and has lots of information and support available online or via the free Helpline (0345 123 2399).

Join Team Diabetes UK
If you're taking part in Ford RideLondon and you or someone you know lives with diabetes, we'd love you to join #TeamDUK. Our dedicated fundraising team will be with you every step of the way, from the time you sign up to moment you cross the Finish Line. Every penny you raise will help bring us closer to a world where diabetes can do no harm. To register or find out more, visit the Diabetes UK website now.
Ride for you, ride for your loved ones, ride for a cure.