Essential clothing and accessories for new riders
From jazzy jerseys to high-spec helmets, there is now an abundance of cycling kit on the market, and it can be confusing for first-time riders to know what to choose. The good news is that your bike attire needn't be eye-wateringly expensive nor elaborate to serve you well on your rides – read on to find out what you need.

Helmet
Topping the list for safety is the trusty helmet. Whether you're cycling a century of miles in the Ford RideLondon-Essex 100 or simply jumping on your bike to pop to the corner shop, a helmet will help protect you should you take a tumble. It might even save your life! All helmets sold in the UK today must conform to current safety standards, and you'll find many that are both comfortable and budget-friendly – so there's no excuse to ride without one.

Jersey
If you ride on the road, brightly coloured and boldly patterned jerseys help make you more visible to other road users – and it's said that the wackier your jersey, the cooler you look.* Bike jerseys are close-fitting to reduce wind resistance and made from synthetic, breathable fabrics that don't get waterlogged if you're caught in the rain or covered in sweat.
Jerseys usually feature pockets at the back to keep small items such as your phone and keys safe and out of the way. Jerseys can also serve as great base layers when you're out riding in colder temperatures.
Don't worry if you can't get hold of a bike-specific jersey – any close-fitting sports top, ideally made from a lightweight fabric that wicks away moisture, will do the job.
* source unknown

Padded cycling shorts
Padded shorts – in short – are designed to keep your posterior pain-free. Particularly important if you're training for longer events like Ford RideLondon-Essex 100, 60 or even 30, padded cycling shorts help you feel snug in the saddle, so you can spend more time focusing on your ride rather than your rear.

Leggings
An ideal bike-specific piece of clothing when it's too cold for shorts, leggings keep your leg muscles warm and activated as you cycle. The tight-fitting fabric also doesn't catch on your bicycle chain in the same way that regular, looser clothing like trousers or a skirt would.

Cycling shoes
While regular trainers or flat-soled shoes are fine for shorter rides, on longer outings your feet are likely to be a lot happier in cycling shoes. Cycling shoes have rigid soles that keep your feet from flexing in the way that regular shoes do, reducing the risk of cramping and increasing the efficiency of your pedalling.
If you're really keen, you could opt for specific road bike shoes. These are even stiffer than normal cycling shoes and fitted with a cleat that clicks into road bike pedals designed for that purpose. They're ideal kit for more competitive riders with a need for speed.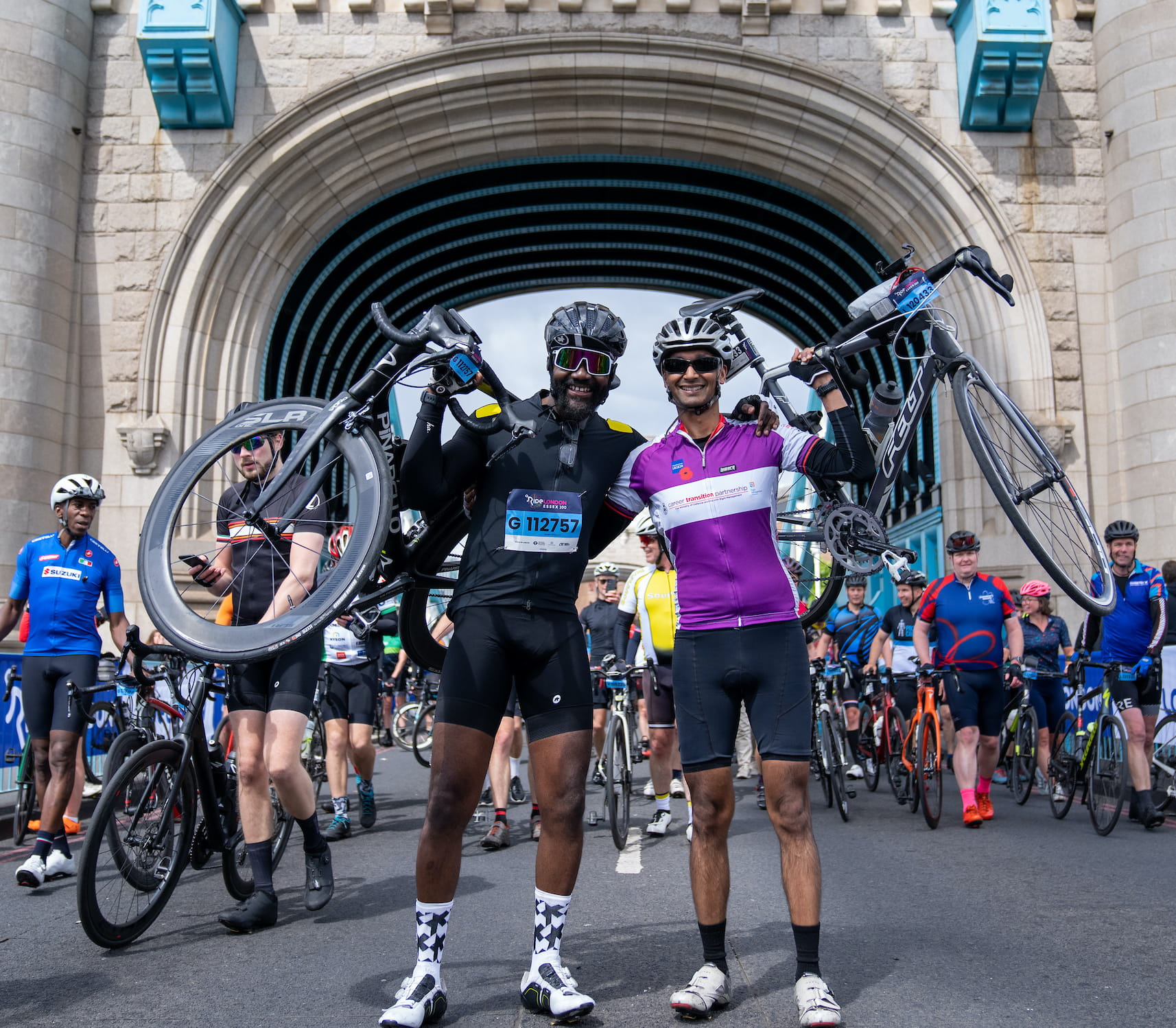 Other accessories
For riders who want to add a bit more kit to their collection, these items are also worth keeping on the radar:
Sunglasses
Cycling sunglasses help shield your eyes from the sun, rain, dust, grit and pesky insects. While some riders fork out a lot of cash for some of the pricier models, it's not difficult to find an inexpensive pair of sunglasses that will still provide you with the protection you need.

Gloves
Cycling gloves are fingerless and padded at the palms to help you maintain a comfortable grip on the handlebars, and to cushion your hands from any vibrations caused by road bumps. They also help protect your hands if you fall from your bike.

Cycling cap
Cycling caps, worn beneath your helmet, help keep sweat, rain and the glare of the sun out of your eyes and keep your head warm during colder rides.

High visibility vest
Particularly useful in the winter, high visibility outerwear is a step up from vivid jerseys when it comes to keeping you seen on the roads. While it's not necessarily the fashion item of the century, a high-visibility vest could be just the addition you need to keep you safe.